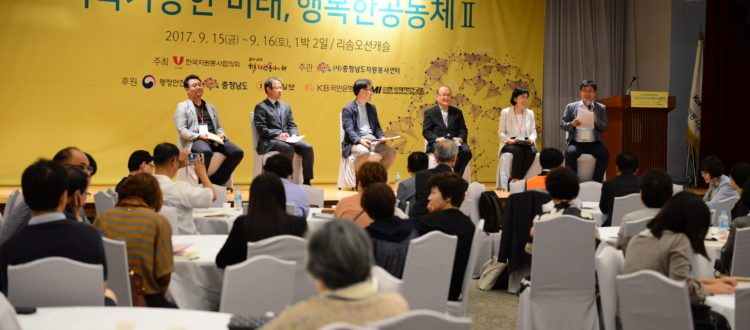 The 10th Korean National Volunteer Conference
By Volunteering Korea, IAVE National Representative, South Korea
From September 15-16, Volunteering Korea hosted the 10th Korea National Volunteer Conference in Taean City, in cooperation with the Korean Volunteering Year Committee.
For two days, more than 300 people involved in volunteering organizations, volunteering centers, government and academia gathered and discussed issues found in the volunteering sectors.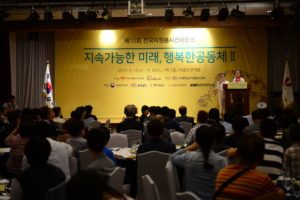 Keynote speaker Yeongmahn Yoo, a Professor at Hanyang University, gave a speech about turning adversity into a career.
All participants attended two round table discussions, each divided into three topics. The first round table discussion topics were "Environment", "Confronting the Aging Society" and "Leisure Culture and Volunteering". The second round table focused on "Respect for life", "Strengthening Community", and "Overcoming the West Coast Oil Damage". Participants shared their experiences of volunteering and suggested many outstanding viewpoints.
Through the conference, participants could get a better understanding about the "Korean Year of Volunteering 2016-2018" and discussed ways to enhance volunteering in Korea.