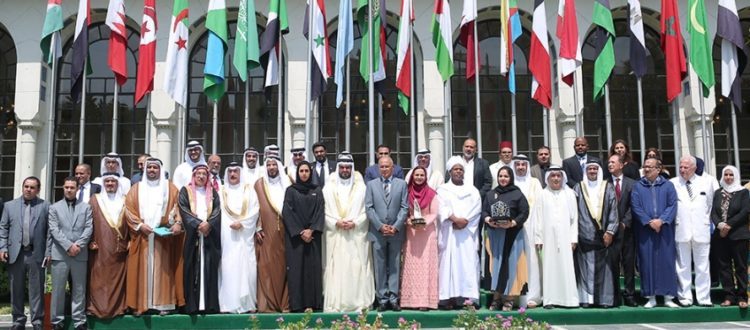 The 2017 Sheikh Issa Bin Ali Award for Volunteering
By Osama Mustafa Suliman, IAVE Regional Representative, Arab Nations
Bait Al Arab hosted the 2017 Issa Bin Ali Award for Volunteerism with HH Sheikh Issa Bin Ali and the Secretary General of the Arab League, honoring 15 individuals within the Arabic volunteering sector.
His Excellency Shaikh Isa bin Ali bin Khalifa Al Khalifa, Honorary President of the Good Word Society-Bahrain and Mr. Ahmed Abul-Gheit, Secretary General of the Arab League, honored the pioneers of volunteering in the Arab region on Thursday, September 14th. These individuals were awarded the 2017 Sheikh Issa Bin Ali Award for Volunteer Work. The celebration was held in the Arab League headquarters for the first time in history.
His Highness stressed that volunteering has become an important factor in developmental work ever since the beginning of the new millennium. The progress of countries is measured by its volunteering initiatives, which reflect the awareness and understanding among its citizens of the importance of integrating the community with the development plans adopted by the governments of these countries. What official agencies have to do is to adopt these initiatives, allowing them to move positively to fill the developmental gaps in areas that may not be covered by government programs.