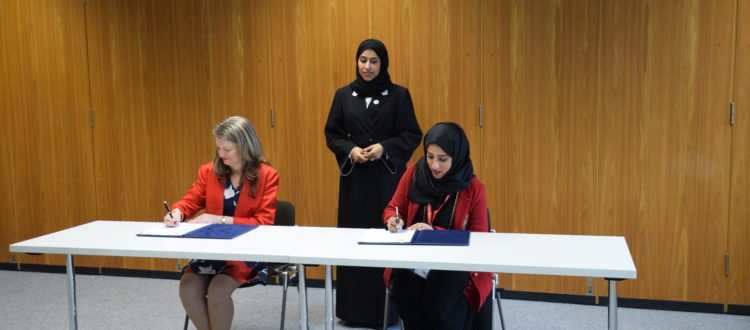 Announcing the host country of the 26th IAVE World Volunteer Conference
Augsburg, Germany, October 20, 2018 – The International Association for Volunteer Effort (IAVE) announces the host country of the 26th IAVE World Volunteer Conference at the closing ceremony of the 25th IAVE World Volunteer Conference
The International Association for Volunteer Effort is pleased to announce the United Arab Emirates as the host country of the 26th IAVE World Volunteer Conference. After a rigorous selection process, the Emirates Foundation in Abu Dhabi has been chosen as the host organization for this premier global event, to take place in 2020. The 2020 conference holds extra significance as it is also marks IAVE's 50th anniversary, a key milestone for the organization.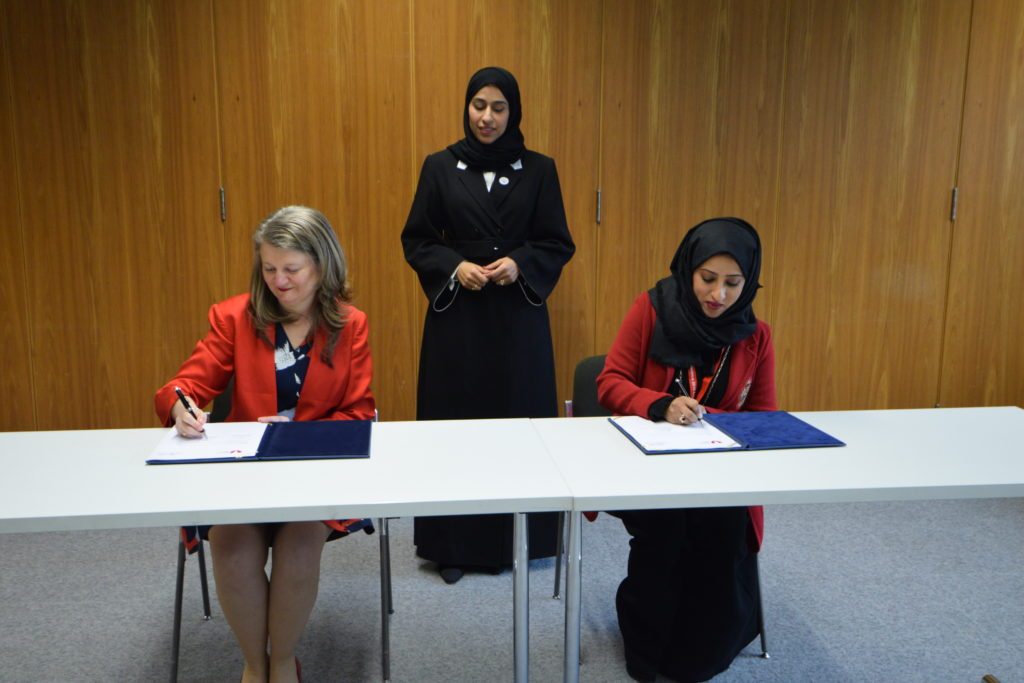 "IAVE is delighted that Abu Dhabi in the UAE has been selected as the location of the 26th IAVE World Volunteer Conference in 2020 and that the Emirates Foundation will be our host organization partner.  This will be the first time that an IAVE World Volunteer Conference has been held in the Arab Nations region," said Kylee Bates, IAVE World President. "The city of Abu Dhabi has demonstrated leadership and ambition for volunteering in the region and beyond. IAVE is excited to be partnering with the Emirates Foundation as the host organization to deliver an ambitious conference that we know will both celebrate IAVE's first 50 years and provide significant momentum for the next 50 years."
Commenting on the host city selection, Maytha Al Habsi, CEO of Emirates Foundation said: "We thank the IAVE Board Members for their confidence in Abu Dhabi and our ability to further the mission and objectives of the global volunteering community. We look forward to contributing our voice, as together we share our experiences, challenges, innovations, and means for collaboration around volunteering efforts."
About the Emirates Foundation
Emirates Foundation is an independent national organization set up by the Abu Dhabi Government to facilitate public-private funded initiatives for the empowerment of youth across the UAE, putting them at the forefront of economic, social and human capital development.
Emirates Foundation is the have empowered and engaged youth contributing towards shaping the future of the UAE. The organization works in partnership with the private and public sectors to encourage social responsibility and enhance youth capacities through programs that meet their needs towards achieving sustainable community development.
The Emirates Foundation has 3 key priorities:
To develop youth competencies through empowerment and raising awareness
To encourage social responsibility within the private and public sectors
To provide all administrative services according to standards of quality, effectiveness, transparency and innovation.
More information about the 2020 conference will be announced shortly. To stay updated, please sign up here.