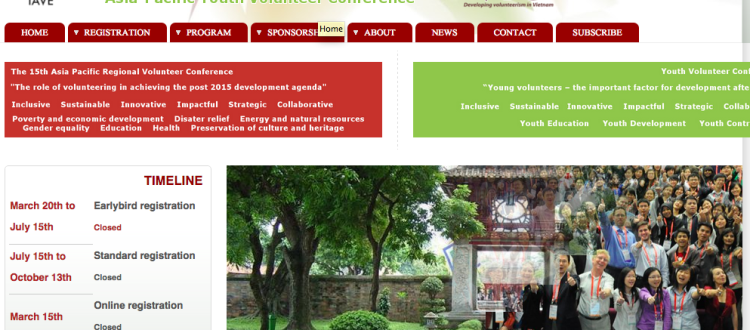 Cancellation of Asia-Pacific Conference
We are sorry to announce that the IAVE Asia-Pacific Regional Volunteer Conference has been cancelled.
The host organization, the Vietnam Volunteer Center, has informed us that they have been unable to secure the support and resources required to host this year's conference and the associated regional youth conference and have requested the cancellation.
After considering whether it would be possible to move the conference to another country, the IAVE board of directors has determined that is not feasible this late in the year and certainly not to do one which would measure up to the high standard that we and our members have come to expect.  Thus, the next IAVE Asia-Pacific Regional Conference will be held in 2017 at a site to be announced by the end of this year.  The process for selection of that site is well underway with expressions of interest from several countries.