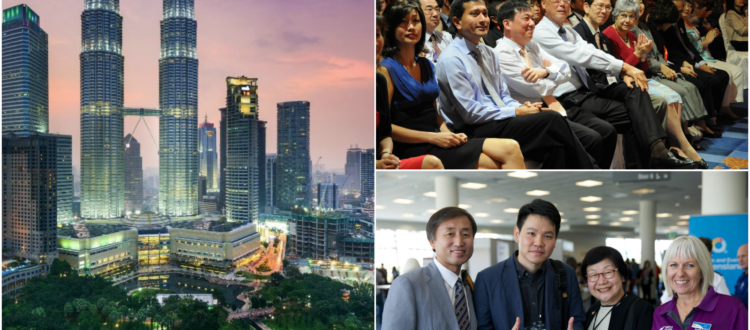 Deadline to submit proposals to present at the 15th Asia-Pacific Regional Volunteer Conference extended to July 9th
The deadline to submit a paper to present during the 15th Asia-Pacific Regional Volunteer Conference has been extended to July 9th. We hope this will give those who require it, additional time to finalize their proposals about the projects, tools, ideas and lessons they would like to share during the conference.
The regional volunteer conference brings together a diverse number of participants from civil society, the academia, the public sector and socially responsible business, all interested in developing volunteering the the communities where they act. By submitting papers, presenters can benefit from the rapid and broad dissemination of their work, as well as from the impact associated with shaping the content of a high-quality convening.
The conference is designed around six major topics which hold particular interest in the Asia-Pacific region:
Leadership
Volunteers are able to quickly learn new knowledge and skills, they are able to build their confidence and passions while volunteering. This topic will explore how to build the capacity of organizations and volunteer leaders to engage volunteers effectively; how to build a public climate that places high value on volunteering; what are the standards and practices to achieve excellence in volunteer management; how to effectively connect people who wish to volunteer with opportunities to do so.
Technology and Social Innovation
During the past few years, we have witnessed how accessing knowledge through information and communication technologies has become a key component for both personal and societal development. In this theme, we will explore topics such as the rapid growth of digital volunteering and the relationship of volunteering to social and civic entrepreneurship and other innovative programs and practices. How are volunteer-involving organizations using the internet and the new technologies to deliver better services and increase the number of people they serve? Is technological advancement helping to remove existing social gaps? What examples of tools and projects for social innovation exist in the region? What are the limitations and possible negative impacts of technology on volunteering?
The Sustainable Development Goals: with a focus on poverty, education and climate change
With the SDGs, we now have a global framework for thinking about the development of our societies. This particular topic looks at how volunteers are contributing to making sure these SDGs are talked about and pursued. Within the Asia-Pacific region, we will specifically focus on showcasing volunteer projects, initiatives and lessons learned when it comes to involving volunteers in the thematic areas of poverty, education and climate change. How will the volunteer community respond to making sure we achieve the SDGs?
Financial sustainability
Financial sustainability is a perennial critical challenge for NGOs and volunteer involving organizations. This topic will take a look at fresh ideas on how we can secure the appropriate resources needed. How does your organization manage to meet its fundraising goals more effectively and more sustainably? What are the trends in the region when it comes to diversifying income sources? How do voluntary organizations balance the need for new income sources and their ability to pursue their mission and strategic goals?
Corporate Volunteering 
Companies of all sizes are faced with an increased pressure from their employees and consumers to align their business goals with the development of the communities where they are present. Corporate volunteering programs are one way in which business are taking a proactive approach in working to address social priorities. We will look at the development of corporate programs by local and regional companies; the growth of pro bono service; the use of volunteering as a means of employee engagement and the development of employee knowledge, skills and leadership capacity; and, the critical need to develop effective, sustained partnerships of business, NGOs and government.
Strategic Partnerships
The variety and complexity of the issues our communities face means that any effort to address them will need to be done in collaboration with a diverse number of partners. In this topic, we will look at practical examples of how professionals take the time to network and share knowledge to create collaborations with local governments, businesses, foundations and other organizations in order to solve community issues and advance volunteering. What do partnerships need in order to succeed? How do you identify the suitable partners to tackle the need? How do you promote collaboration and fair use of resources among the partners?
Learn more about the presentation guidelines and submit your proposal today here.