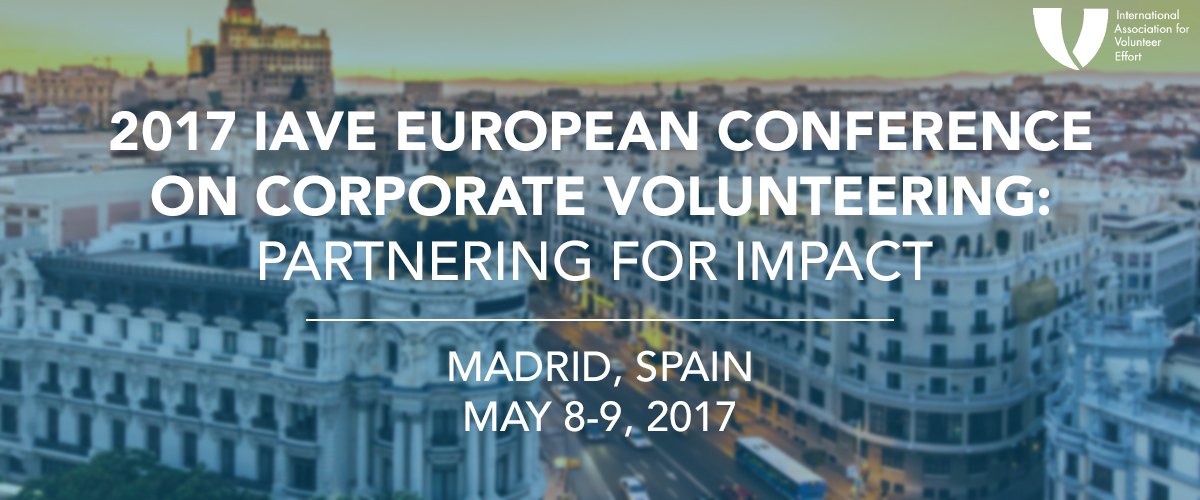 The goal of the conference is to significantly advance both the discussion and the practice of corporate volunteering in Europe, engaging key thought leaders as well as executives and managers of companies committed to developing strong, high impact volunteer efforts. The conference will focus on partnerships – between companies and NGOs- as the health and strength of these partnerships are key to impactful corporate volunteering. Increasingly companies are partnering with each other to bring greater leverage and skills to their volunteer efforts—and the conference will explore those partnerships as well.
The 2017 conference will build on the conversations and learning that took place at the European Conference on Corporate Volunteering held in Zurich in September 2015, as well as the Forum: Corporate Volunteering Response to the Refugee Challenge held in Berlin in May 2016.
Learn more about the conference and register here.