26th IAVE World Volunteer Conference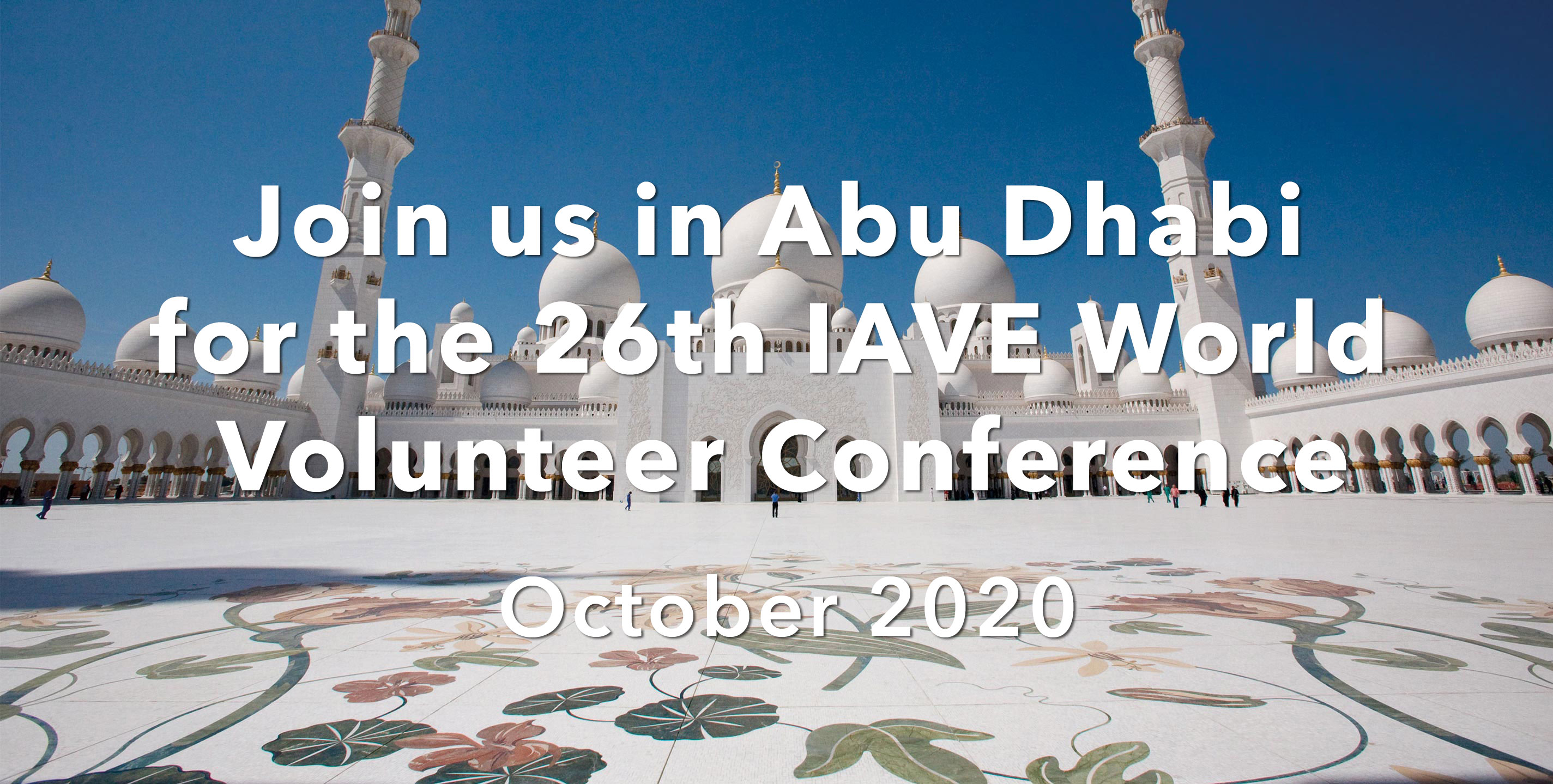 The International Association for Volunteer Effort is pleased to announce the United Arab Emirates as the host country of the 26th IAVE World Volunteer Conference. After a rigorous selection process, the Emirates Foundation in Abu Dhabi has been chosen as the host organization for this premier global event, to take place in 2020. The 2020 conference holds extra significance as it is also marks IAVE's 50th anniversary, a key milestone for the organization.
"IAVE is delighted that Abu Dhabi in the UAE has been selected as the location of the 26th IAVE World Volunteer Conference in 2020 and that the Emirates Foundation will be our host organization partner.  This will be the first time that an IAVE World Volunteer Conference has been held in the Arab Nations region," said Kylee Bates, IAVE World President. "The city of Abu Dhabi has demonstrated leadership and ambition for volunteering in the region and beyond. IAVE is excited to be partnering with the Emirates Foundation as the host organization to deliver an ambitious conference that we know will both celebrate IAVE's first 50 years and provide significant momentum for the next 50 years."
Visit the conference website now at www.iave2020.ae to learn more!