26th IAVE World Volunteer Conference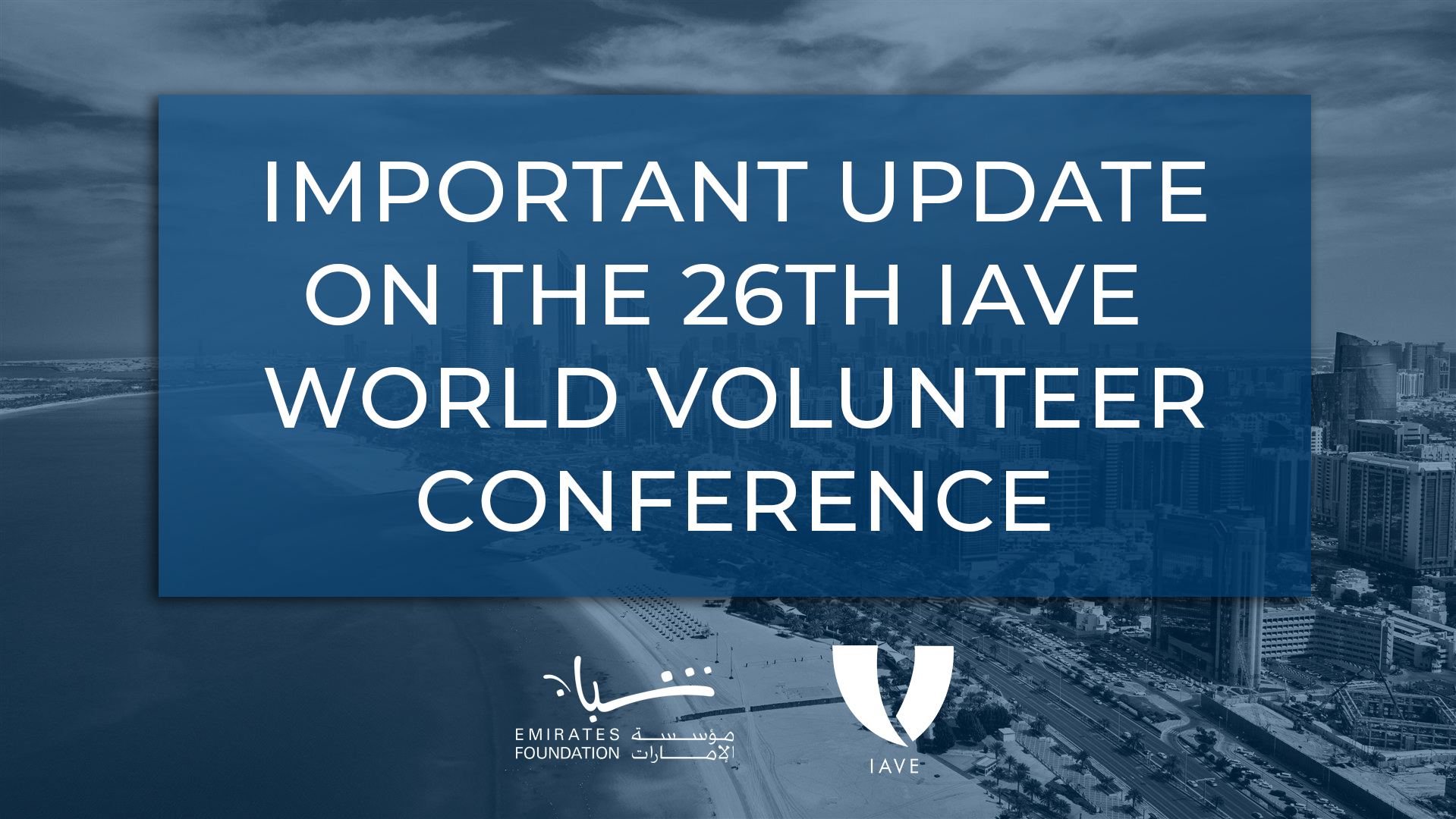 The International Association for Volunteer Effort is pleased to announce the United Arab Emirates as the host country of the 26th IAVE World Volunteer Conference. After a rigorous selection process, the Emirates Foundation in Abu Dhabi has been chosen as the host organization for this premier global event.
Unfortunately, we will no longer be able to go forward with the  26th IAVE World Volunteer Conference (WVC) in October 2020 as planned. Due to the current state of the world, we have decided to postpone the WVC to October or November of 2021 with a specific date to be announced by July of this year. This was a difficult decision, but the health, safety and well-being of our partners, presenters, and attendees requires that we take this action.
Visit the conference website now at www.iave2020.ae to learn more about the postponement.