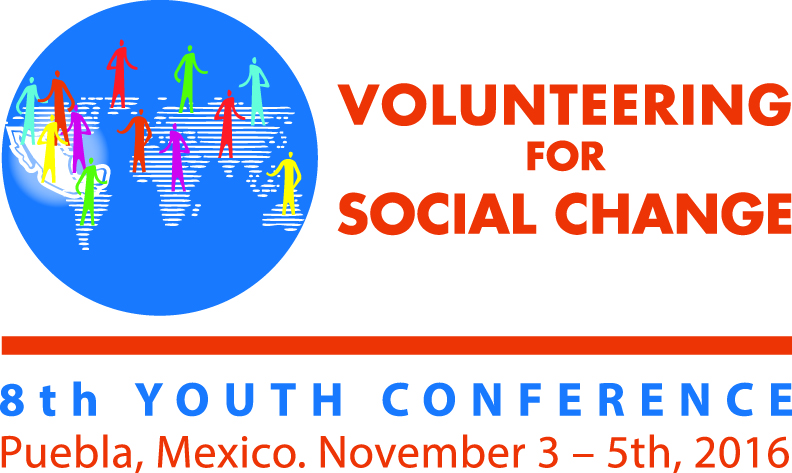 Join us in November for our 8th IAVE World Youth Volunteer Conference in Mexico City, hosted by Centro Mexicano para la Filantropía A.C. (CEMEFI).
The IAVE World Youth Volunteer Conference (WYVC) is a unique opportunity for young volunteers, under the age of 29, to meet together, volunteer together, learn and reflect together and begin relationships that can last for many years. It brings together hundreds of young people from every region of the world. It is a convening of those who already have taken on leadership roles and of those who will become leaders of volunteering in their communities and in the world.
The program of the World Youth Volunteer Conference includes:
Time for reflection on the importance and meaning to them and those they serve of their volunteer work;
Practical sessions that build skills
Opportunities to learn from one another about the nature of volunteering in their respective countries;
Service projects; and,
Development of a resolution summarizing their perspectives on volunteering for presentation to the main conference.
This year's conference is scheduled for November 3-5 in Puebla, Mexico, approximately two hours from the Mexico City airport.