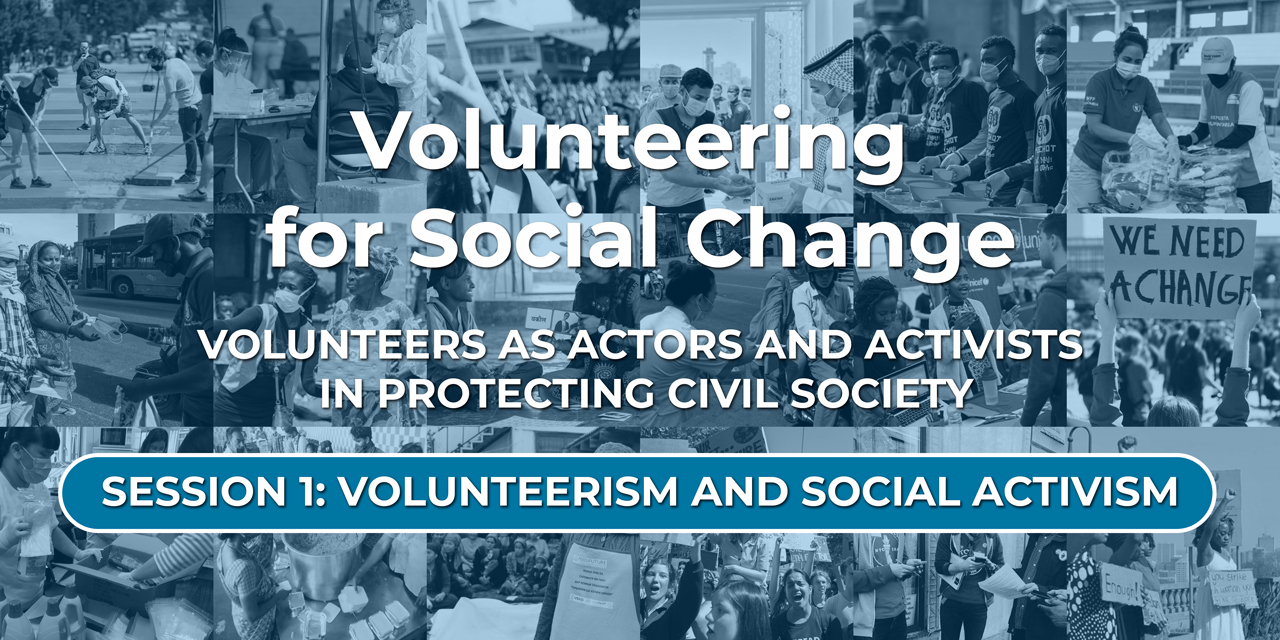 In this session, we will revisit the 2007/2008 paper Volunteerism and Social Activism: Pathways for participation in human development, co-produced by UNV, IAVE and CIVICUS. The paper still remains highly relevant as we consider volunteers as activists for social change – the formal and informal ways volunteers serve as activists for change has become ever more blurred during the pandemic. This webinar will set the scene for the series, picking up on the relationship between volunteering and activism. The session will showcase how this relationship is important in today's context and how it has been evidenced in dealing with the current pandemic. It will include a critique of the paper by an academic and two case studies that showcase volunteers as social activists.
Register to Attend
This webinar is part of a 4-part virtual series, Volunteering for Social Change – Volunteers as Actors and Activists in Protecting Civil Society.
Learn more about the  other sessions in this series at https://www.iave.org/volunteering-for-social-change/.