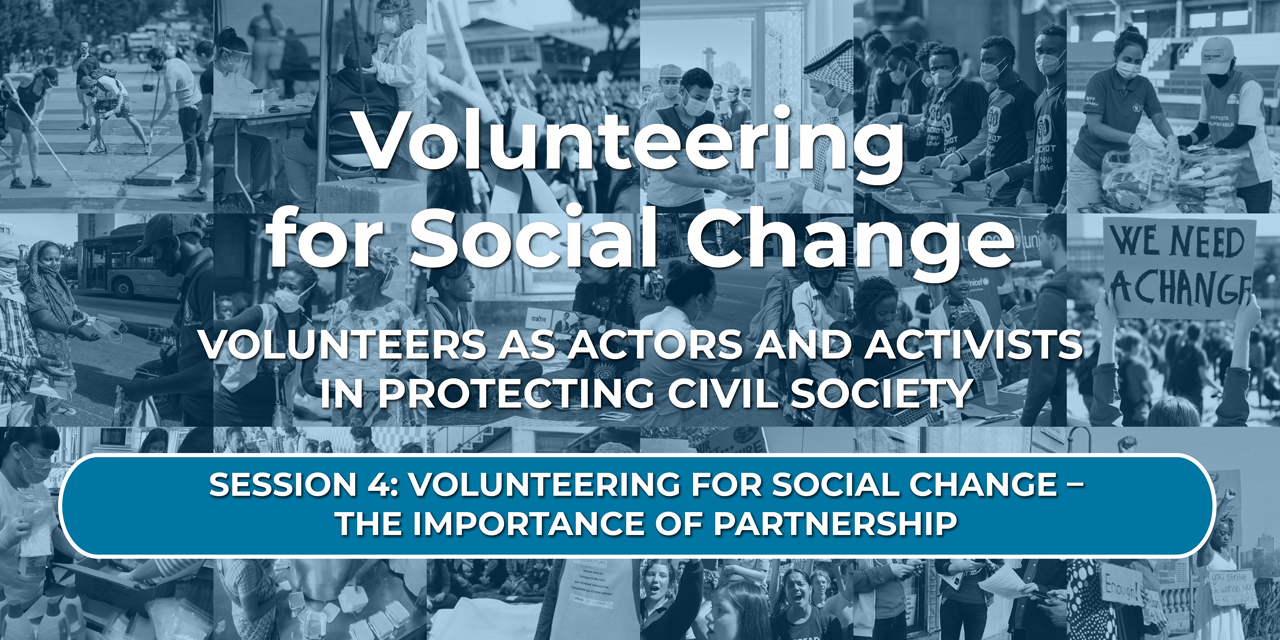 We will explore the role of government, civil society, and the corporate sector in supporting and developing volunteerism. The session will showcase some effective examples of working partnerships and consider some strategic questions. During the pandemic did we see examples of creative and effective partnerships and will this impact volunteering as we move into the next decade? How can we enhance partnerships to support volunteering in helping to address the 2030 Agenda and deliver the Sustainable Development Goals?
Register to Attend
This webinar is part of a 4-part virtual series, Volunteering for Social Change – Volunteers as Actors and Activists in Protecting Civil Society.
Learn more about the  other sessions in this series at https://www.iave.org/volunteering-for-social-change/.