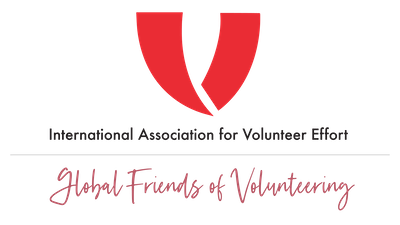 RESOURCES
Here are some useful resources you can use to get started as a Global Friend of Volunteering.
Videos
Share the Global Friends of Volunteering video below with your networks.
Reports
Corporate Engagement with the Sustainable Development Goals

This report describes the activities and approaches to the Sustainable Development Goals (SDGs) of 14 member companies of the IAVE Global Corporate Volunteer Council.  As an advocate for both volunteering and the SDGs, IAVE 's hope is that others will learn from these varied and inspiring practices.
Global Companies Volunteering Globally
The report of our landmark research on corporate volunteering, the first such global research ever done. The research focused on the state of health of corporate volunteering in each region of the world plus and examination of how global companies organize and manage their volunteer efforts. The projected was underwritten by members of IAVE's Global Corporate Volunteer Council as its collective contribution to the field.
Download (English) | Download (Spanish) | Download (Portuguese)
The Big Tent: Corporate Volunteering in the Global Age
Sponsored by the Telefonica Foundation and written by Dr. Kenn Allen, IAVE Senior Consultant. The book explores in depth the history, "inspiring practices," innovations and challenges that are defining corporate volunteering as a powerful force for change. The book has been translated into Spanish, Japanese, Korean and Mongolian.
Download (English) | Download (Spanish) | Download (Chinese)
Handbook: Youth Volunteering as a Pathway to Employment
This handbook is a resource to inform and educate youth volunteers, organizations that engage youth volunteers, and corporations the added value and skills youth obtain from volunteering. It serves to highlight the importance of youth volunteering as a way to learn skills, increase a young persons' network of contacts, and encourage youth to gain real-life perspectives.
Download (Available in English and Spanish)