Eduardo Martinez 
Corporate Volunteering Representative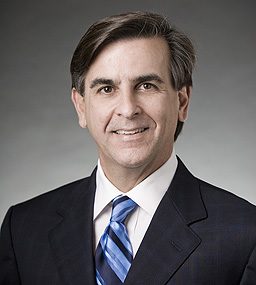 Eduardo Martinez has been the corporate volunteering representative for IAVE's board of directors since 2014. As part of his board responsibilities, Ed also serves as the chair of the Global Corporate Volunteer Council.
He is currently president of the UPS Foundation, which leads the Corporate Citizenship initiative for UPS. Ed is responsible for the operations and management of the company's global philanthropic, employee engagement and corporate relations programs. He also serves as Vice-Chairperson and represents UPS on the World Economic Forum's Global Agenda Council on Disaster Management and serves as Chairperson of its Logistics Emergency Team.
In addition to IAVE's Board, he holds volunteer leadership positions for the World Association of Girl Guides and Girl Scouts, the National Council of La Raza, and the Metro Atlanta YMCA.
Lucila Ballarino
Corporate Volunteering Representative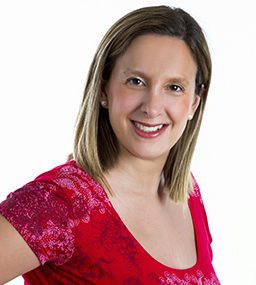 Lucila has been working for the Telefónica Group for 10 years, beginning her professional career in HR at Telefónica in Argentina as an expert in Internal Communication and Employee Engagement. Soon afterwards she was assigned to be part of the global HR team in Spain, where Telefónica's headquarter is based.
Since 2009, Lucila has worked for the Telefónica Foundation where she has always worked in international positions coordinating social programs and the "Telefónica Volunteers" program, offering to the 125,000 Telefónica employees, the opportunity to participate in different volunteering initiatives around the globe.
She has had long involvement in IAVE – representing them on IAVE's Global Corporate Volunteer Council, leading their participation in our Global Corporate Volunteering Project and proposing development of the work that became "The Big Tent: Corporate Volunteering in the Global Age."
Sam Johnson
Youth Representative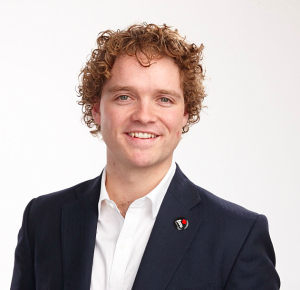 Sam is recognized as an important youth leader in New Zealand and the global volunteer community through his various accomplishments. He founded the Student Volunteer Army in 2010, following the Christchurch earthquake. Since then, he has been a figure for mobilizing youth volunteers in disaster response.
Sam is regularly called upon to lead the establishment of the SVA model for communities worldwide who are also experiencing disasters. Most recently he aided in the relief of the Nepal earthquake.
Sam's work and leadership has earned him several recognitions, including the 2012 Youth New Zealander of the Year award.