Kylee Bates
President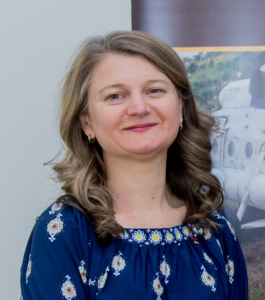 Kylee Bates has been an active member of IAVE since 2001 and a member of the board of directors since 2008. In 2014, Kylee was elected as IAVE's World President.
Kylee has extensive experience in the non-profit sector. She is currently the CEO of Ardoch Youth Foundation, a non-profit that focuses on education support for children in disadvantaged communities. She previously served as the State Director of Service Delivery for Mission Australia, one of Australia's largest non-profit community services organizations, and was also the Deputy CEO of Volunteering Australia for over four years. She was also the General Manager at Jobactive for Advanced Personnel Management.
Kylee has worked for the Australian Government in a variety of policy, program and service delivery roles, most recently as a Senior Advisor on Indigenous Policy in the Department of the Prime Minister and Cabinet.
In 2012 Kylee was awarded a prestigious Churchill Fellowship to travel to 6 countries to examine and report on Employer-led initiatives to increase the workforce participation of people with disabilities.
Iraida Manzanilla
Vice President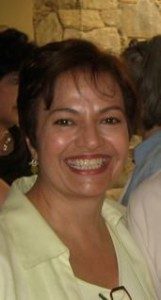 Iraida Manzanilla has been engaged with IAVE since 1996 and has served on the board of directors intermittently since 1998. She was elected as Latin America Regional Representative in 2014.
She is a founding member of the consulting firm Iniciativa Latinoamericana C.A., consulting in strategic planning, corporate social responsibility, volunteering for social development organizations and corporate volunteering. She also helped create and manage national and transnational organizations such as Sinergia and the Liga Iberoamericana de Organizaciones de la Sociedad Civil in Latin America.
Iraida serves as a member of the Board of FIPAN, an umbrella organization for NGOs that work on the fields of children, youth and family, and with Sinergia, another umbrella organization in citizen rights. She also works with several groups of patients in developing capabilities to create NGOs that work for the patients' rights.

Jeff Hoffman
Treasurer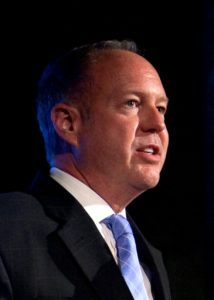 Jeff Hoffman has been an active member of IAVE for over 20 years. Through him, Disney became IAVE's first corporate member and one of the core group of companies that formed the Global Corporate Volunteer Council.
Jeff Hoffman has a distinguished history working with corporations, non-profits, civic and government agencies on strategic direction and innovative programs. He leads Jeff Hoffman & Associates, a global corporate citizenship, philanthropy and civic engagement firm that enables businesses, organizations and individuals re-imagine a world full of hope, promise and opportunity while strengthening their own enterprise. He also serves as Program Director for the Global CSR & Philanthropy Council and Corporate Social Responsibility Council of The Conference Board.
Working at The Walt Disney Company for 31 years, Jeff most recently served as Vice President of Disney Worldwide Outreach. In this role, he had global responsibility for Disney's philanthropy, community relations and cause marketing activities including its award winning employee volunteer program, Disney VoluntEARS.

Mark Molloy
Chair of the Nominating Committee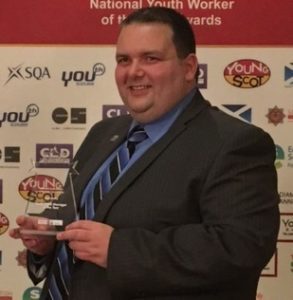 Mark has been actively involved in the work of IAVE and supported the development of a number of youth volunteer initiatives over his time in the board and beyond. He served on the board of IAVE from 2006-2013 and was on the Executive Committee of the board for 2 years.
Mark currently works for Dumfries & Galloway Council where he is head of the youth and community services which includes supporting European Wide training and development programmes with ERASMUS. He was also involved in the development of the Millennium Volunteer Awards which was a national youth volunteering programme for the UK. Mark was involved in a range of national volunteering working groups and represented Scotland at the World Volunteer Youth Summit held in Tokyo.  He also worked for the London 2012 Olympics where he was responsible for over 800 volunteers and has worked in local & regional government in Scotland for over 15 years.
Mark received the award of Scottish Youth Work Manager of the Year in 2015 for his work with supporting young people and volunteering and has been awarded many other national awards for his work.