Nichole Cirillo
Executive Director

Nichole joined IAVE as Executive Director in October 2019. Nichole has significant executive experience across environmental and social justice sectors and has led the engagement of a large network of global volunteers.  Her roles have included Mission Director/Head of PR at Stonyfield Organics, International Director of Learning at Earthwatch, Senior Manager, Outreach and Mobilization at Unitarian Universalist Service Committee (UUSC) and Executive Director at Friends of the Public Garden and Boston Common.
At Earthwatch Nichole led the implementation of a citizen-science volunteering program related to fresh water across 36 cities globally, developed and managed a sustainability leadership volunteering program that built a climate leadership network of 1400 finance executives across five continents.  Nichole's role at UUSC saw her lead the design and implementation of a capacity building strategy for global social justice grantees, and train and mobilise volunteers for disaster relief in Africa and Haiti.
Nichole has extensive leadership, management, fundraising and communications experience, gained working with teams of staff and volunteers in different parts of the world. Importantly Nichole herself has been a volunteer for much of her life and partnerships building has been a common theme throughout her career.
Nichole holds a Bachelor of Arts (Political Science) from Rutgers University and a Master of Urban Planning and Environmental Policy from Tufts University.
Kenn Allen
Senior Consultant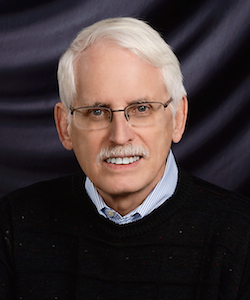 Kenn Allen works in support of IAVE's various current and developing program initiatives and manages IAVE's administrative services. He also serves as IAVE's Assistant Treasurer and Assistant Secretary.
Kenn is the founder and president of the Civil Society Consulting Group LLC. Kenn has worked as a consultant and trainer in over 30 countries worldwide, helping develop organizational systems to effectively engage volunteers, designing and facilitating strategic planning processes and advocating for corporate volunteering. For eleven years he was a senior executive of the Points of Light Foundation, and prior to that led the National Center for Voluntary Action and its successor VOLUNTEER.
Kenn has been a member of IAVE since 1980 and served as its elected volunteer World President from 1996 through 2001. In 2012, he authored The Big Tent: Corporate Volunteering in the Global Age, which was sponsored and published by the Telefonica Foundation in partnership with IAVE.
Lowell Brown
Communications Manager
Lowell is responsible for a full range of external and internal communications at IAVE, working collaboratively with staff and board members across program areas, and spanning earned, owned and paid media.
As communications manager for a community development nonprofit in Philadelphia from 2016 to 2023, he oversaw a major restructuring of its web presence that generated a tenfold improvement in search rankings. He produced an 8-part series of short videos, and with the executive director, placed more than half a dozen editorials in local and regional press. These efforts played a key role in winning millions of foundation and government dollars for Kensington, a neighborhood gutted by disinvestment and the opioid epidemic.
Previously Lowell served in donor relations for an international NGO, raising funds for international schools and preschools. Coordinating with field offices in 40 countries, he produced personalized updates for supporters by mail, email, and social media, and traveled across the U.S. to speak to varied audiences of potential donors.
Lowell holds a Bachelor's in art and theater from Goshen College, Indiana. He lives with his partner and kids in Virginia, U.S.A.
Lorrie Foster
Director, Corporate Strategy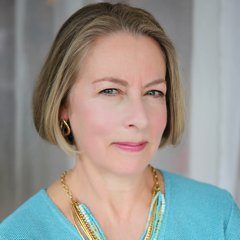 Lorrie Foster is the Director of Corporate Strategy for the International Association for Volunteer Effort (IAVE). In that capacity she facilitates networks of leaders of employee volunteering from major global companies.  These include the Global Corporate Volunteer Council and the Research Working Group on Disaster-Related Corporate Volunteering. She also designs and chairs IAVE conferences and forums on corporate volunteering.  Lorrie is currently managing IAVE's comprehensive global research on the future of corporate volunteering.
Prior to joining IAVE she spent several years as an executive at the global think tank, The Conference Board, and was Executive Director of the World Trade Institute at the World Trade Center in New York.
Lorrie earned a Master in Public Administration (MPA) from the Harvard Kennedy School and an A.B. in Diplomacy and World Affairs from Occidental College.
Raaida Mannaa
Coordinator, Consejo Latinoamericano de Voluntariado Empresarial (CLAVE)

A communications and social innovation expert with more than ten years of experience in the non-profit sector, Raaida currently serves as the coordinator for the Consejo Latinoamericano de Voluntariado Empresarial (CLAVE).
Raaida is the Founding Curator of the Barranquilla Hub of the Global Shapers Community, a network of the World Economic Forum. Selected as a member of the Iberoamerican Leaders Program and the StartingBloc Network, she co-founded socialBaq, an organization fostering innovation processes through human-centered design methodologies. Raaida has served in the International Board of Directors of organizations like Partners of the Americas, a non-profit connecting people, governments and organizations across borders, developing lasting solutions to the hemisphere's toughest challenges. She is currently serving as the Country Chair for Colombia of the Global Dignity initiative.
Raaida has an MSt in Social Innovation from the University of Cambridge in the United Kingdom, an MA in Journalism from the San Pablo CEU University in Madrid, Spain, and a BA in Mass Media Communication and Journalism from Universidad del Norte in Barranquilla, Colombia.
Wendy Osborne
Senior Consultant, Volunteering Leadership
Wendy is the former Chief Executive Officer for Volunteer Now and has worked within the voluntary & community sector for over 25 years. She is a former Board member of IAVE and was Senior Advisor to IAVE's major global research project on national leadership structures for volunteering. She has recently been working as a senior consultant to IAVE on a strategic developmental initiative for the organisation.
She is a past chairperson of CO3 (Chief Officers Third Sector) and joint chairperson of the Voluntary & Community Sector and Government Joint Forum. In 1998 Wendy attended the Federal Executive Institute in Virginia, USA and completed their Leadership for a Democratic Society Programme. Over the years she has represented the voluntary & community sector and volunteering on a number of strategic groups, for example, she was a member of the UK London 2012 Olympic and Paralympic Games Advisory Group for volunteering and a member of the DCAL NI 2012 Leadership Group.
Previously in 2010 Wendy was appointed to the Board of Directors of the International Association for Volunteer Effort and has led on the development of a Global Network of National Volunteer Centres. For ten years (2002-2012) Wendy served as a Board member for the National Museums of Northern Ireland. In 2001 Wendy was awarded the OBE for services to volunteering.
Samuel Turay
Africa Regional Manager, Global Network of Volunteering Leadership (GNVL)
Samuel Turay is the Africa Regional Coordinator for lAVE's Global Network of Volunteering Leadership (GNVL). He is a passionate volunteer leader and youth activist. He also serves as the Vice Chair of the Africa Union Volunteers Linkage – Reference Group.
Previously, Samuel has served in diverse capacities, such as a Community Volunteer for the Tony Blair Faith Foundation (2009 -2010), Producer and Presenter for the Sierra Leone Broadcasting Cooperation's Youth Platform Radio Program (2011 -2013), Volunteer Researcher at the British Council Sierra Leone (2012 -2017), and National Volunteer for Voluntary Services Overseas (2019 -2020).
More recently Samuel was a Project Assistant for the Voluntary Services Overseas (2020 -2022), a regional expert in the 2022 United Nations World Volunteers Report, a speaker at the United Nations Volunteers Global Technical Meeting in 2020, and was the CSO – Sierra Leone Representative at the High-Level Political Forum in 2021.
He is also a member of the Forum for International Volunteering in Development (2019 – present).