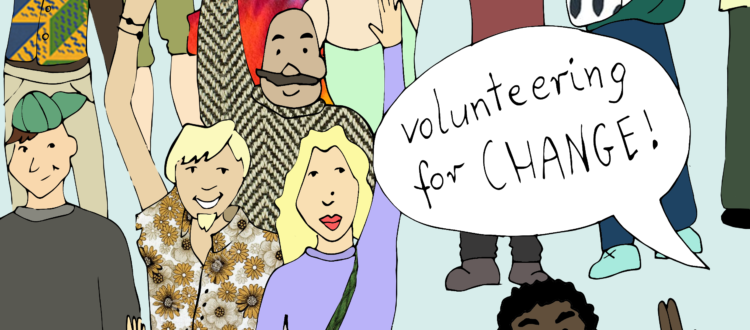 International seminar: "Volunteering for Change"
By Lluc Martí, Fundació Catalunya Voluntària-FCV, Spain, IAVE Member
From November 3-10th, IAVE organizational member Fundació Catalunya Voluntària-FCV will host an international seminar titled "Volunteering for Change".
It will bring together 26 experienced youth workers,volunteer managers and supervisors coming from 14 nonprofit and volunteer-involving organizations based in 12 different countries, with a long trajectory in supporting young people to volunteer at local and transnational levels and in using non-formal learning methodology to encourage their active participation and the development of competencies.
Participating countries in the seminar are Poland, Bulgaria, Romania, Portugal, Italy, Spain, former Yugoslav Republic of Macedonia, Turkey, Estonia, Latvia, Hungary and Greece.
The seminar will create a space where youth workers will meet with their peers from other countries to reflect, discover and share information and learn about how to take advantage of the tools and working methods that are helping young people act as agents of change through active volunteering.
Through small working groups, presentations, role plays, games and other interactive activities, they will have the opportunity of improving their knowledge about managing change and its complexity. They will be introduced to new indicators, learn new innovative methods focused on reaching social, organizational and educative outcomes and, last but not least, understand the power of change.
In the seminar there will also be opportunities to analyze topics that are very relevant for the participating entities, including how to improve the support given to young people in risk of social exclusion and/or with fewer opportunities while they are volunteering and how to recognize and certificate key competencies in volunteers.
Seminar will take place in Barcelona, Spain, with the support of Erasmus+, a program of the European Comission and the Spanish National Agency.
For more information about the activity, you can send an email to Lluc Martí at [email protected].