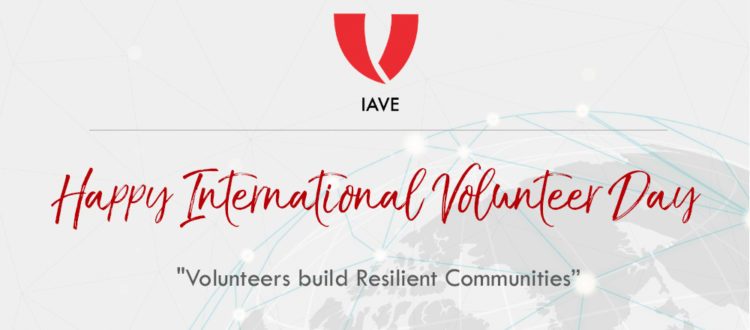 International Volunteer Day 2018 – A message from IAVE's World President
Volunteers around the world today will be recognised for their service and their contribution to tackling the ambitious Sustainable Development Goals and working to improve their communities and societies for the benefit of all.  It is deserved recognition.
Volunteers work in all corners of the globe,in all sorts of ways and through all kinds of challenges, to tackle the issues closest to them as well as those that affect others they may never meet, but it is their desire for a better world and spirit of solidarity with their fellow humans that inspires and drives them. A world without volunteers is unimaginable.
We encourage you to take this time today to proclaim the importance of volunteers and the contribution they make to building resilient communities. Sign up to become a Global Friend of Volunteering and make the pledge to promote, strengthen and celebrate volunteering worldwide.
IAVE would like to thank each and every one of the world's volunteers for their work, their dedication and their contribution to humanity in even the most challenging of circumstances.  You inspire us all.


Kylee Bates
World President, International Association for Volunteer Effort