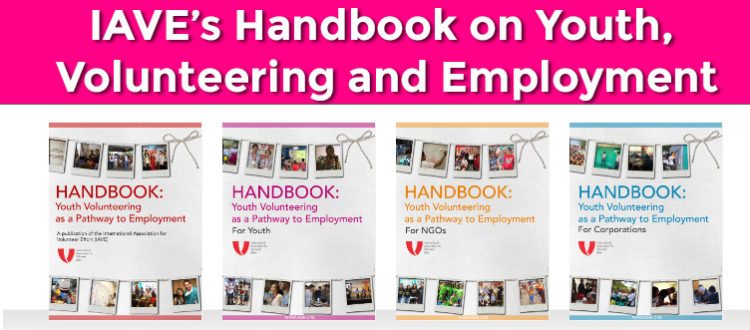 Introducing IAVE's Handbook on Youth, Volunteering and Employment
In its global leadership for volunteering, the International Association for Volunteer Effort has long been an advocate for the ways in which volunteering can enable all people to lead healthier, more fulfilling and more productive lives while addressing pressing community and global problems.  We have been a strong advocate for the inclusion of a youth voice in shaping the present and the future of volunteering. IAVE believes that volunteering is a key way to empower youth to develop a lifelong habit of caring and serving.
As participants in IAVE's 2014 World Youth Volunteer Conference wrote in their concluding statement:
"Volunteering is a powerful tool that builds leadership among youth, helping develop compassionate agents of change active in the present and working for a better future."
This handbook is a resource to inform and educate youth volunteers, organizations that engage youth volunteers, and corporations the added value and skills youth obtain from volunteering. It serves to highlight the importance of youth volunteering as a way to learn skills, increase a young persons' network of contacts, and encourage youth to gain real-life perspectives. 
There are four separate units within this handbook:
Explore the different units and download the PDFs here.