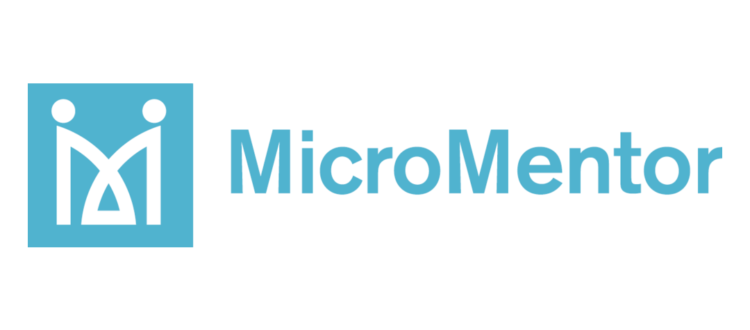 Join MicroMentor's webinar on corporate volunteering and mentoring
Would you like to take your volunteer program to a next level? Do you have trouble involving employees in your corporate volunteer program? Would you like to offer alternative volunteer opportunities  with more value and impact for your employees and the community?
MicroMentor is hosting a webinar on Corporate Volunteer and Mentoring on Wednesday, June 14 from 11:00AM-12:00PM (UTC-06:00) to offer their insight for a successful corporate volunteering program.
Webinar Agenda:
 What is Skill-Based Volunteering?
How to Develop a Successful Volunteer Program
Best Practices for Engaging Employees
Mentoring: An Impact Option for Volunteering
Successful examples
MicroMentor
Q & A
Presenter: Rodrigo Morales Muñoz, Development Manager at MicroMentor, with 9 years of experience in Corporate Social Responsibility and Sustainable Development; Rodrigo has coordinated programs of social development, financial education, corporate volunteering, quality of life in the company and support to entrepreneurs.
To sign up for this webinar, please register here. The webinar will be in Spanish. 
---
¿Te gustaría llevar tu programa de voluntariado a un siguiente nivel? ¿Tienes problemas para involucrar a los empleados en el programa de voluntariado? ¿Te gustaría ofrecer alternativas de voluntariado con más valor  e impacto para los empleados y la comunidad?
Estás invitado(a) al Webinar de Voluntariado Corporativo y Mentoría el miércoles 14 de Junio de 11:00 a 12:00, horario de ciudad de México.
Agenda:
¿Qué es el Voluntariado Basado en Habilidades?
Cómo desarrollar un programa de Voluntariado Exitoso
Mejores prácticas para lograr la participación de los empleados
La mentoría: Una opción de impacto para el voluntariado
Ejemplos exitosos
MicroMentor
Q&A
Presentador: Rodrigo Morales Muñoz, Sr. Development Manager en MicroMentor, con 9 años de experiencia en Responsabilidad Social Corporativa y Desarrollo Sustentable; Rodrigo ha coordinado programas de desarrollo social, educación financiera, voluntariado corporativo, calidad de vida en la empresa y apoyo a emprendedores.