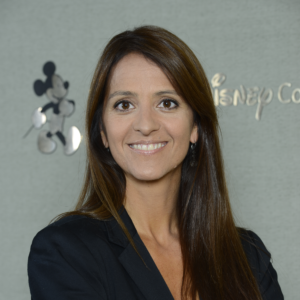 BELÉN URBANEJA
Directora, Corporate Citizenship y Brand Management, The Walt Disney Company Latin America
Belén Urbaneja es Directora de Corporate Citizenship y Brand Management para The Walt Disney Company Latin America. Como Directora de Corporate Citizenship es responsable del desarrollo e implementación de la estrategia de ciudadanía corporativa en la región, incluyendo el planeamiento filantrópico, las relaciones con la comunidad, el cuidado del medio ambiente y el diálogo con grupos de interés, con el fin de elevar el desempeño social, económico y ambiental de la Compañía. Como Directora de Brand Management trabaja para impulsar el crecimiento de las marcas de Disney en la región, y mejorar su comprensión y gestión.
Ejecuta el rol de Brand Management desde 2016 y el de Corporate Citizenship desde 2003, cuando participó del inicio de la estrategia de sustentabilidad de la región con el lanzamiento del programa de voluntariado corporativo en las oficinas de Latinoamérica.
Belén comenzó su carrera en Disney en 1996, dentro del equipo de marketing. Participó como Synergy Manager en el proyecto de integración de la Compañía en el 2000, y previo a ser designada responsable de Ciudadanía Corporativa para la región, se desempeñó como Manager de Alianzas Corporativas y Corporate Marketing.
Nació en Buenos Aires, Argentina, se recibió de Abogada en la Universidad de Buenos Aires y posee un título de postgrado en Gestión de Recursos Humanos de la Universidad de Belgrano. En 2010 participó del Programa de Capacitación Ejecutiva en Responsabilidad Social y Sustentabilidad Empresaria en la Universidad de San Andrés, y en 2012 se capacitó en el Centro de Ciudadanía Corporativa del Boston College Carroll School of Management.
---
Otros Oradores Principales