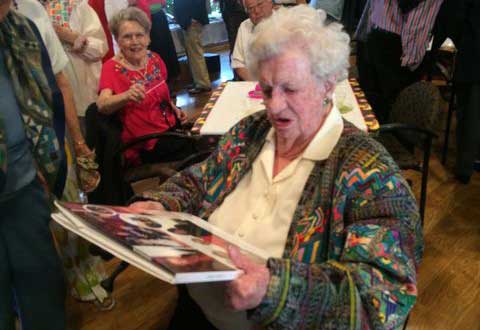 Mary's 100th Birthday Celebration
Mary Ripley, IAVE's Founding President celebrated her 100th birthday on March 19, 2015.
To commemorate the special occasion, IAVE presented Mary with a book filled with messages and pictures from IAVE members throughout the world. Thanks to the efforts of over 50+ members, we were able to present Mary the book on her birthday! View the book virtually here.
Mary was thrilled to receive all the lovely messages from members all around the world and has stated "I am a wreck reading all these wonderful remarks by people from all over the world…What a treasure. The most wonderful birthday present! A true labor of love. I am sooo grateful!".