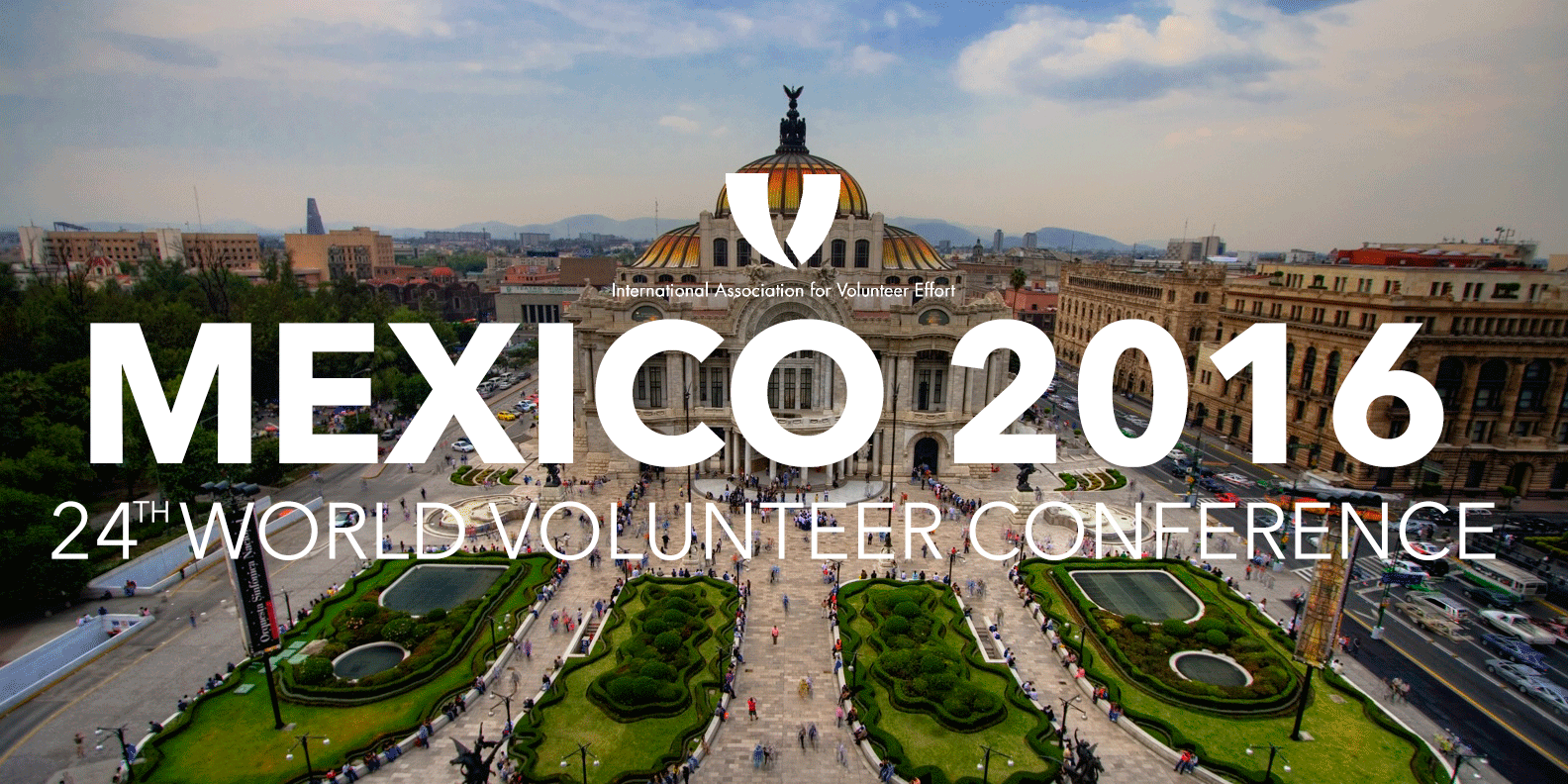 Mexico 2016 – 24th IAVE World Volunteer Conference
When: November 4-10, 2016 (Nov. 4-6, Youth Conference)
Where: Mexico City, Mexico
Join us in November 2016 for our 24th World Volunteer Conference in Mexico City, Mexico, hosted by Centro Mexicano para la Filantropía A.C. (CEMEFI).
The World Volunteer Conference invites volunteer leaders from all different sectors to convene, develop their network and skills, and learn about emerging trends and best practices in global volunteering.
Preceding to the World Volunteer Conference, CEMEFI will also be hosting the IAVE World Youth Volunteer Conference from November 4-6th. Youth volunteers between the ages of 16-25 are invited to attend. This conference aims to further promote youth volunteering and to provide a space for young people to challenge and inform one another.

Stay updated at iave.org/mexico2016