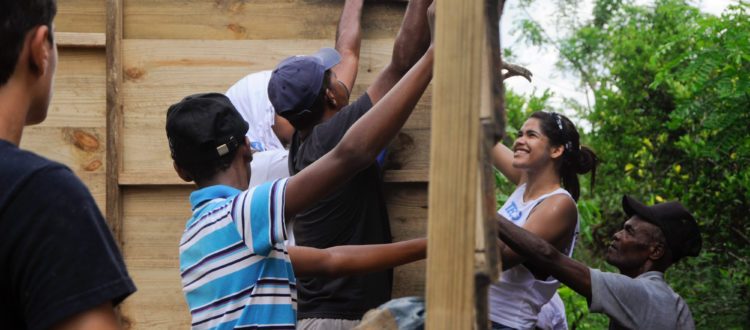 One million youth volunteers mobilized in 20 years
By TECHO, IAVE Member, Latin America
It has been twenty years since TECHO was established in Chile. Since then TECHO has spread to over 19 countries throughout Latin America. More than a million youth volunteers have become involved in acknowledging informal settlements and have worked together with their communities on projects to build emergency housing, community infrastructures, education and employment opportunities.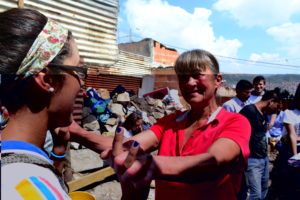 "To us, it is valuable to recognize that TECHO is an organization fundamentally built by the joint effort of young volunteers and people living in informal settlements in different countries. They have assumed responsibility of addressing this local and Latin American issue. They have transformed their indignation into commitment and that commitment was reflected through actions inside and outside of TECHO," says Laura Sánchez, Director of TECHO International Teams.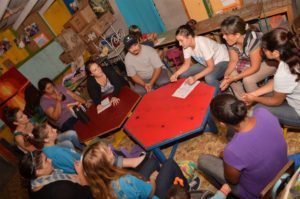 According to the United Nations, the current figure of young people in Latin America (106 million) is among the largest in its history. ECLAC, in its Social Panorama 2016 report, explains how inequality in the region jeopardizes the achievement of sustainable development. For Sanchez, this is a historic opportunity, "We are at a critical moment, with uncertain scenarios, in a Latin America that is recognized as the most distrustful and unequal region in the world. That is why it is momentous for young people to take on volunteerism first and foremost as an exercise of citizenship, to rebuild our social fabrics and to be a protagonist in the destiny of our countries. "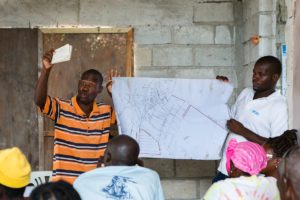 According to data provided by TECHO, 59% of the people who participated in the organization's activities are women, 16% of the total number of volunteers are between 15-20 years old, and 61% are between 21-29 years old. The remaining 23% comprise of volunteers from ages 30-50, mostly consisting of volunteers groups and volunteers from companies that work with the TECHO. 83% of the participants are from Latin America. "The importance of addressing inequality in our countries with an international perspective is becoming increasingly evident. At a time where certain groups aim to close doors, it is important to affirm that our countries are already in permanent dialogue through the very people who seek to exercise their rights and build the society that dreams. The will knows no borders and organizations like TECHO allow that to happen", concludes Sánchez.
The Challenge of Accents
TECHO presents its digital campaign The Challenge of Accents. Through this initiative, we seek to explore different faces, accents and idioms that have built the history of the organization in the last twenty years in Latin America.
---
About TECHO

TECHO is a Latin American organization that seeks to overcome the poverty situation that millions of people who live in informal settlements, through the joint action of their communities and volunteers, young and old.
With the implementation of a working model focused on community development, TECHO seeks to build a just society without poverty. They do this through the execution of different programs and community projects.
TECHO is present in Argentina, Bolivia, Brazil, Chile, Colombia, Costa Rica, Ecuador, El Salvador, Guatemala, Haiti, Honduras, Mexico, Nicaragua, Panama, Paraguay, Peru, Dominican Republic, Uruguay, Venezuela, and the US.