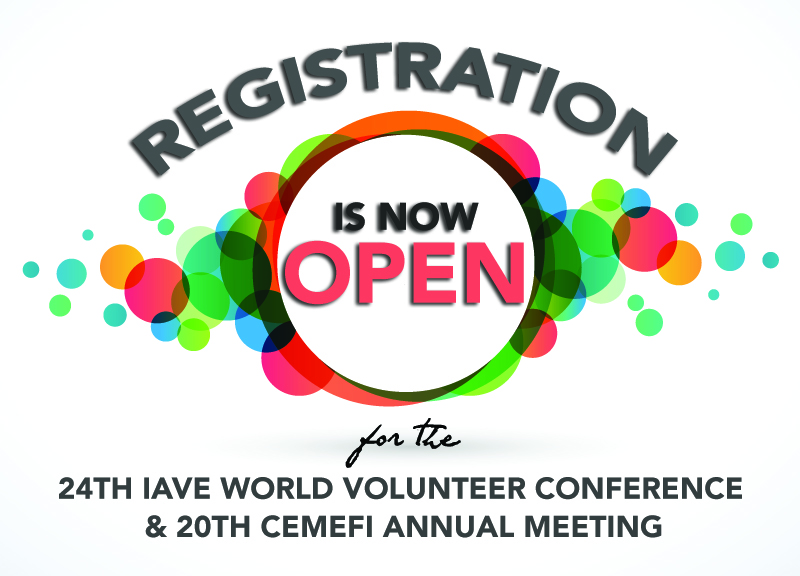 Registration for the 24th IAVE World Volunteer Conference is OPEN
Registration for this year's World Volunteer Conference is now open! Sign up today to take advantage of our special early bird discount (Discount ends on July 31st)! Members of IAVE will receive an additional discount. Don't have an IAVE membership? Sign up for a membership here.
Registration fee includes: 
Access to all sessions
Working materials
Three lunches
Evening cultural events
Coffee breaks
Refreshments during breaks
About the Conference:
Our theme – Volunteering for Social Change – recognizes that volunteering is a powerful way in which individual and collective actions can bring needed change to our communities, our countries and our rapidly globalizing world. At the same time, we know that volunteering contributes to our own personal development – building knowledge of the realities of the world, reinforcing our instinct to care and to respond and reminding us of our ability to make a real difference in the lives of others.
Together these two strands – social change and human development – form the framework for our program and accent our goal: to value volunteering as a strategic, high impact action for development. Learn more about the conference here.