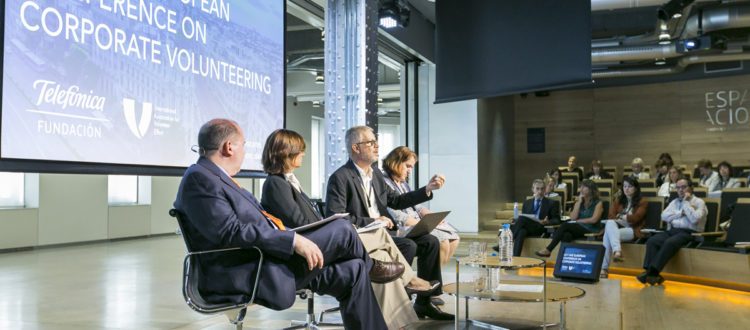 Report on the 2017 European Conference on Corporate Volunteering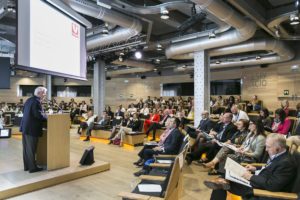 On May 8-9th, Telefonica Foundation successfully hosted IAVE's 2017 European Conference on Corporate Volunteering in Madrid, Spain. The goal of the conference was to significantly advance both the discussion and the practice of corporate volunteering in Europe, engaging key thought leaders as well as executives and managers of companies committed to developing strong, high impact volunteer efforts. The conference focused on corporate partnerships — with NGOs, with community and public sector organizations, and with UN agencies as well as company-to company collaborations. The health and strength of these partnerships is key to impactful corporate volunteering.
Over 113 NGOs, companies and government agencies were represented at the conference. We welcomed professionals in the field of corporate citizenship, corporate social responsibility, community relations and volunteering; NGO representatives that facilitate or partner with corporate volunteer programs; representatives of United Nations agencies that work with corporate volunteers; and government officials responsible for formulating and implementing government policy and programs related to volunteering.
The post-conference report can now be found online on our conference webpage at www.iave.org/euro2017. Please click on the link to learn more about the conference and the presentations that were shared!