A special IVD message from the World President & Executive Director
Dear friends, colleagues, volunteers,
Tomorrow, volunteers will be celebrating the annual International Volunteer Day all around the world. First established by the United Nations General Assembly on December 17, 1985, IVD is a designated day to annually observe the importance of volunteers and their work in contributing to socio-economic development activities. Governments, NGOs and other stakeholders are invited to annually observe volunteers on December 5, and to stimulate greater awareness of their contribution to socio-economic development.
There is much to celebrate during this year's International Volunteer Day, especially with the adoption of the UN Resolution "Integrating volunteering into peace and development: the plan of action for the next decade and beyond", which recognizes that volunteerism can be a powerful means of implementation for the 2030 Sustainable Development Agenda. The resolution also acknowledges the Plan of Action, which aims to integrate volunteering in peace and development during the next decade and beyond. The UN, its member states and other stakeholders are called upon to support the Plan of Action, which the United Nations Volunteers as the implementers of the Plan.
This Resolution is of particular importance to IAVE. For the first time, volunteer-involving organizations, including the International Association for Volunteer Effort, are explicitly mentioned in a UN Resolution. The resolution acknowledges the work done by organizations like IAVE at the local, national, regional and global levels. This is a great achievement for our organization, our networks and you, as volunteers.
This accomplishment further solidifies our belief in the importance of the role of volunteers in achieving the Sustainable Development Goals, and will further shape the future of our organization as we proceed to develop IAVE's Strategic Development Plan for the next 5 years.
So at this time we thank you, our global network of volunteers, for your continued contribution to the Post-2015 Development Agenda and your role in helping IAVE to promote, support and celebrate volunteering in all the many ways it happens throughout the world.
We congratulate you for being recognized for such efforts. Happy International Volunteer Day!
Kylee Bates
World President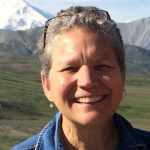 Kathi Dennis
Executive Director