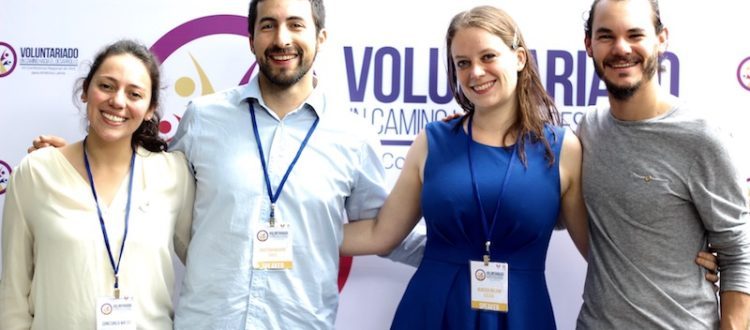 Successful Completion of the 7th IAVE Latin America Regional Volunteer Conference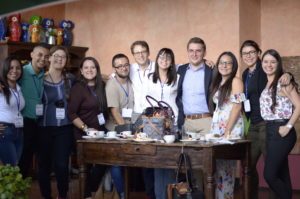 From October 18-20, over 230 participants from various NGOs, companies, government and universities gathered together in Antigua Guatemala for the 7th IAVE Latin America Regional Volunteer Conference, representing over 25 different countries in the region. Hosted by Centro de Voluntariado Guatemalteco, the conference was a tremendous success with over 75 speakers, 4 plenaries, 20 breakout sessions, 4 workshops and 50 volunteers.
Volunteering: A Pathway to Development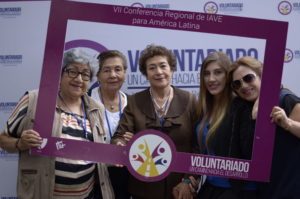 The theme for this year's conference was "Volunteering: A Pathway to Development". It was developed in recognition to the power and importance of volunteering in today's society, especially in conjunction to achieving the United Nations Sustainable Development Goals (SDGs). More than ever before, volunteering, through all sectors, is essential for the development of our communities.
The conference focused on several subthemes: Youth Volunteering and Employment, Value of Volunteering and Social Progress Indexes, Disaster Relief and Prevention Volunteering, Corporate Volunteering for the SDGs, Innovations and Technology in Volunteering, New Trends in Volunteering and Civil Society. Distinguished speakers from the region's corporate, civil society, and academic sectors provided their insight, particularly in the Latin American context.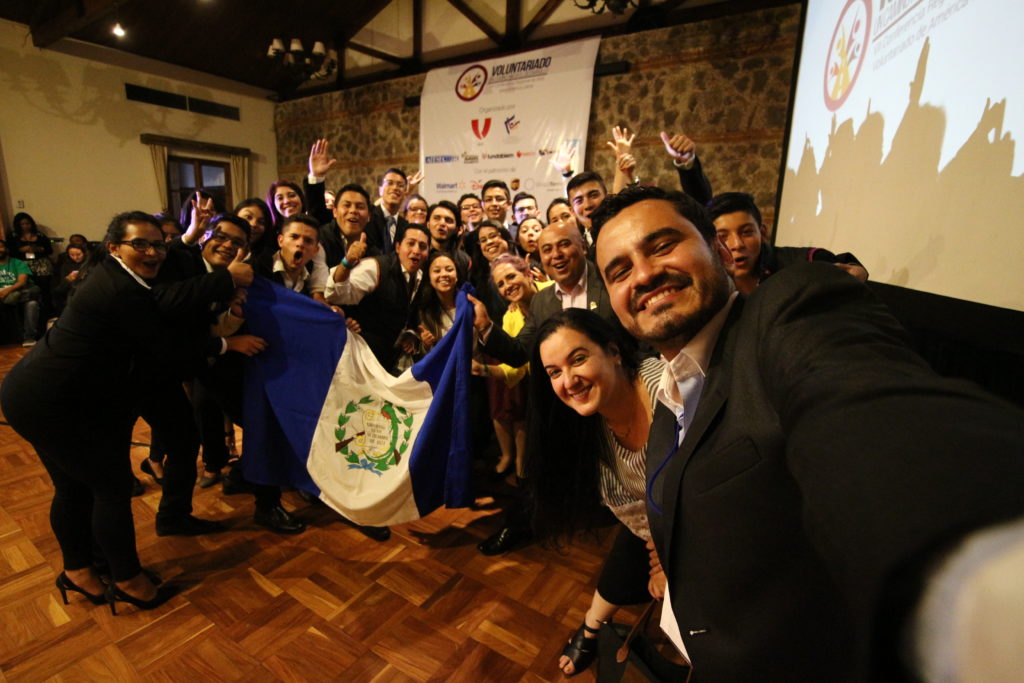 We are happy to report that participant feedback has been overwhelming positive. Check out some of the testimonies below:
"Every time it is a great honor to be able to participate in the IAVE's Regional Volunteer Conferences. At this year's conference in Guatemala, participants seemed particularly committed and enthusiastic than years before. Their positive energy helped propel the key messages in regards to volunteering and the current issues within the sector. Latin America has nothing to envy from other regions — we have many aspects and traits that help us stand out amongst even more developed regions of the world."
Enzo Dotto
Regional Manager of Volunteering and Communications of CSR
DIRECTV / AT&T Latin America
"The 7th IAVE Latin America Regional Volunteer Conference provided a framework to share volunteering experiences and to learn from different initiatives and programs in the region. It offered a platform to form partnerships with others in order to produce greater results and success in the different projects happening on a regional level."
Sara Gateño
Coordinator for Latin America
Good Deeds Days
"The most important takeaway [from the conference] was the strength and inspiration it provided. It left us with even greater convictions than before by reminding us that volunteering is, without a doubt, one of the driving forces that move the world. Together, we have the responsibility of connecting with one another and working on this vision to create a more just, sustainable and equitable world for everyone."
Elena Martin
Program Director for Latin America, The Caribbean & Spain
Idealist.org


Read her full blog article about the conference here.
The full conference report will be available online and in PDF format later this month. Please check back on the conference webpage for updates!