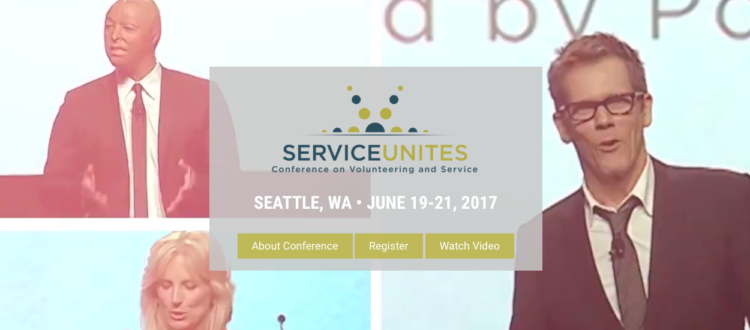 The volunteer sector in the US will gather at the Conference on Volunteering and Service
By Ramona Dragomir, Network Development Consultant, IAVE
Points of Light's Conference on Volunteering and Service brings together more than 3,500 nonprofit, government, business and civic leaders to gain and share knowledge, resources and connections needed to galvanize the power of people to create change globally. This year's event features inspiring leaders, activists and entertainers who are at the forefront of social change; and 8 diverse learning tracks with more than 70 workshops that dive deep into key issues.
The 2017 Conference will be held June 19-21 in Seattle – a city full of innovative leaders and everyday doers whose longstanding commitment to sustainability, public art and modern technology drives change.
IAVE's GCVC Director, Lorrie Foster, will be attending the conference as the moderator for the "Engaging People to Achieve the SDGs" session.
Don't miss this experience and the opportunity to be a part of shaping the future of volunteerism! Learn more and register now.