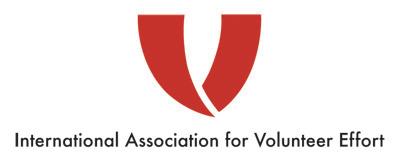 Welcoming Doris Mariani, IAVE's New Executive Director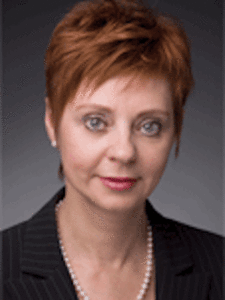 As you know the IAVE Board has been working hard to finalise the appointment of IAVE's next Executive Director, so it is with pleasure that I share that following a rigorous search process. the Board has appointed Doris Mariani to the position.  Doris formally joins IAVE from 16 June.
Doris brings to IAVE a deep international experience gained across the not-for-profit, professional services and government sectors.  Doris' global perspective has been enhanced through her extensive work and travel throughout the world.
Most recently, Doris served as Chief Executive Officer of Nonviolent Peaceforce, an international, non-governmental organization based in Brussels, that fosters dialogue among parties in conflict and provides a protective presence for threatened civilians in violence-affected communities.  At Nonviolent Peaceforce, Doris led a large group consisting of professionally trained, unarmed civilian field teams deployed in South Sudan, Middle East, Myanmar and the Philippines, as well as advocacy staff based in the United States and Europe.   Under Doris' leadership, the organization was nominated for the Nobel Peace Prize in 2016.
Previously Doris held roles as Vice President for Policy at Business Executives for National Security in Washington DC; Senior Strategic Adviser US Africa Command based in Stuttgart Germany, and as Vice President both of Washington Operations, and for Europe and Eurasia with the International Executive Service Corps, a non-profit international organization leveraging the expertise of volunteer American business executives to advance sustainable economic growth in the developing world.
A common thread throughout Doris' career has been volunteerism and development.
Doris holds a Masters of Economics.  She is bilingual in both English and Estonian, with limited proficiency in Russian, Finnish, French and German.  She currently volunteers for the World Affairs Council Washington DC and serves as a member of the International Affairs Committee.
The Board was particularly impressed with Doris' global outlook, the diversity of her professional background and her experience in working internationally across the corporate, government and nonprofit sectors.  She has experience gained at both the strategic and grassroots level and has demonstrated experience at leading an organization through to its next stage of growth and development.
Doris will be based in Washington DC with our DC-based secretariat members.
Doris will be joining IAVE colleagues and board members at the Points of Light Conference and meeting of our Global Corporate Volunteering Conference (GCVC) in Seattle and is looking forward to connecting with those IAVE members and friends who will be present.
On behalf of the IAVE Board I would like to express how excited we are that Doris is joining us and I know she looks forward to connecting with many IAVE members and friends in due course, including at our two regional conferences later this year.
Doris's email address is [email protected].
Please join me in congratulating Doris on her appointment and welcoming her to IAVE.
Kind regards,
Kylee
———————
Kylee Bates
World President
k[email protected]