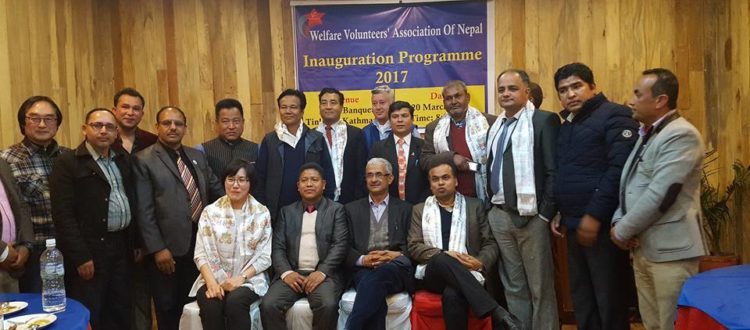 Welfare Volunteers' Association of Nepal joins IAVE's National Representative network
By WVAN, IAVE National Representative, Nepal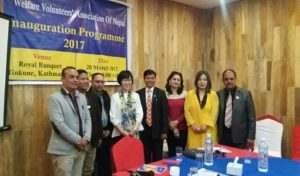 Welfare Volunteers' Association of Nepal (WVAN) has been officially inaugurated as the IAVE National Representative of Nepal by Ms. Yoonae Park, the IAVE Asia-Pacific Regional Representative, amid its members and well wishers. The inauguration was preceded by a training session on volunteering at the Royal Banquet Hotel in Tinkune, Kathmandu, Nepal on March 20th. The training was sponsored Ms. Park. WVAN is working in the following areas: women and children empowerment, environment protection, civic awareness, disaster relief, and fair and free election. WVAN aspires to share experiences and fact sheets of successful volunteering efforts from different countries to strengthen quality volunteering and to solve serious social problems in Nepal. We would also like to co-work with many other social organizations in Nepal. Lastly, we hope to maintain active participation in IAVE activities worldwide.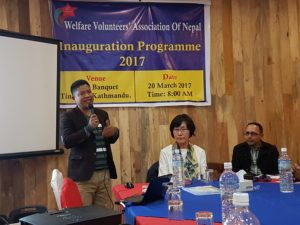 WVAN has observed of the Nepalese Federal Democratic Republic local election, held in two phases for the first time in 20 years. We were one of 49 institutional observers. The government has also allowed to the diplomatic envoys of other countries working for diplomatic mission at various levels for election, to be observers. The first phase of the election was held on May 14th and second phase on June 28th. The first phase was held in Provinces 3, 4 and 6, while the second phase was held in Provinces 1, 5 and 7. The third and final phase of election will be completed in Province 2 on September 18th. Overall the election was successful and fair. The new constitution has guaranteed that 50% of the representative slots will be reserved for women. It is expected that this election will help bring stability in local administration and development.
We are planning to co-work for disaster relief for earthquake victims, focusing particularly on shelter, education and health agencies. We would like to welcome all those from around the world to join us in this mission.