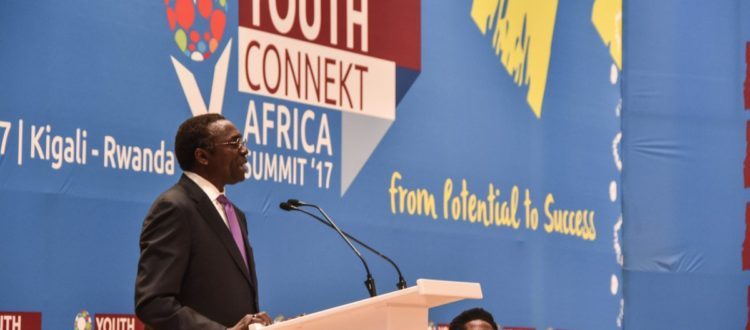 Youth Connekt Summit in Kigali, Rwanda raises prospects for youth-led innovation and investment
By Aime Kayumba, CEO, Rural Development Initiative, IAVE National Representative, Rwanda
The Rwandan capital, Kigali was host to over 2500 delegates for the 2017 Youth Connekt Africa Summit from July 19-21, organized by the Rwandan ICT Ministry and a host of partners in collaboration with the United Nations Development Programme (UNDP) and the United Nations Conference on Trade and Development (UNCTAD) under their "Prosperity for all" campaign.
"This was a unique platform that brought together government officials, international experts, investors, entrepreneurs, youth leaders and strong partners that RDI –IAVE hosting organization in Rwanda identifies with in working towards the creation of dependable jobs and wealth for the youth in Africa through opportunities presented by agribusiness."- Aime Kayumba, CEO, Rural Development Initiative (RDI).
Strong commitments for a brighter future
In his speech, H.E. Paul Kagame, President of the Republic of Rwanda, reiterated the need to increase investment in the youth as a foundation for growth in Africa.
"The need for youth empowerment is urgent and difficult everywhere and not just in Africa. It is also not a new problem. It is only more striking now, as we have had worse challenges to deal with in the past. But almost every country in Africa has made tremendous gains in our well being over the past generation. The task of sustaining this progress falls on the youth of Africa." – H.E. Paul Kagame, President of the Republic of Rwanda.
Abdoulaye Mar Dieye, the UNDP Assistant Administrator and Director of the Regional Bureau for Africa, highlighted the need to fast-track efforts aimed at creating jobs for the youth in Africa.
"Our Conference has put before us a series of questions so fundamental, that they demand answers from all of us before we leave here today — How do we in Africa, by 2020, create some 50 million jobs to absorb the growing labor force; and how do we give space and opportunity to unleash the creative potential of over 220 million youth on this continent? How do transform our economies, significantly improve youth employment, and set our continent on a steady path to achieve the internationally agreed Sustainable Development Goals (SDGs) and the Africa we want?"
– Abdoulaye Mar Dieye, UNDP Assistant Administrator and Director of the Regional Bureau for Africa.
The Summit also included a series of panel discussions on job creation in various sectors of the economy to redeem the youth employment situation.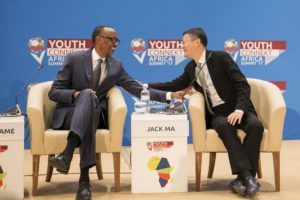 The panel discussions were supplemented by speeches by key guest speakers including Jack Ma, Founder and Executive Chairman of Alibaba Group, who called on the youth to pick lessons from business failures as a basis for building stronger businesses. Also featured was Aliaume Damala Badara Akon Thiam, American-born Senegalese musician, who urged the older generations to strengthen mentorship of younger generations in Africa.
UNCTAD surveys indicate that from 1995 to 2014 Africa reached annual average growth of 6% for arrivals and 9% for international tourism receipts and tourism export revenues. Secretary-General, Dr. Mukhisa Kituyi, represented UNCTAD.
The Summit was hinged on the trend indicated by research where Africa is host to more than 226 million people aged between 15 and 24, having the youngest population, but also the highest youth unemployment rate in the world, estimated at 60%.