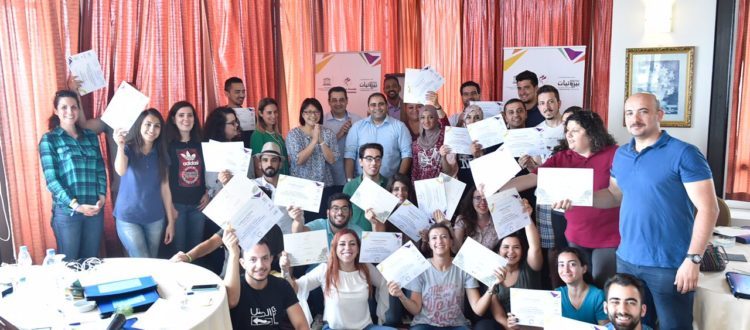 Youth volunteer management regional training
By Imad Al-Shmaitilli, Volunteer Management Trainer, IAVE member, Lebanon
Volunteerism in the Arab Region is a powerful means of engaging people in tackling development challenges, and it can transform the pace and nature of development. Volunteerism benefits both society at large and the individual volunteer by strengthening trust, solidarity and reciprocity among citizens, and by purposefully creating opportunities for participation. Volunteers in the Arab Region are however, often ill-managed without protection and recognition at many organizations, both volunteers and employer-organizations can benefit from a better management framework.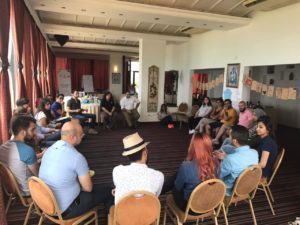 Recognizing these issues related to volunteerism, UNESCO in collaboration with the Makhzoumi Foundation conducted a Regional Training in Lebanon from July 4th through the 7th, on Youth Volunteer Management and Partnership Building for 24 participants from eight countries in the Arab Region. Interactive activities, group discussions, role play and focus groups were the methods used to cover the training module tackling the journey of a volunteer, scopes of development, organizational leadership, partnership building, and strategic planning. Trainees emphasized on the importance of sharing cultural diversity, success stories and good practices from their country and framed it throughout the workshop.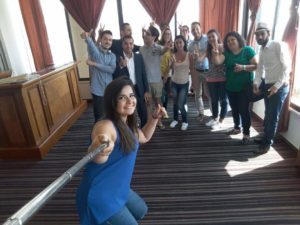 Few kilometers away from the workshop venue, trainees experienced volunteering in Lebanon by rehabilitating a cultural track to encourage alternative tourism and support local communities. The workshop also included intervention from IAVE Regional Representative Mr. Osama Suliman sharing experience and shedding light on obstacles facing volunteering in the region. Training objectives were met as the selection of trainees led to an interactive workshop, it created a common ground and unified framework for volunteer management in the region. Next, comes building upon the network established for the better of volunteering in the Arab countries.