A key aspect of IAVE's mission is to help leaders of volunteering stand in solidarity with one another – sharing experiences, challenges, innovations; collaborating around issues and efforts of common interest; supporting one another.
We do that by developing and managing formal networks of key constituency groups. Based on our key strategic priorities, these are:
The Global Corporate Volunteer Council (GCVC)

Formed in 2006, GCVC offers global companies the opportunity to share, work and learn together. From the original six founding members (UPS, Disney, Samsung, Vale, Citi and Levi Strauss), GCVC now includes over 50 member companies from throughout the world.
Learn More about GCVC's work and members.
The Global Network of Volunteering Leadership


IAVE believes that leadership organizations focused on valuing, supporting and developing volunteering provide a catalyst to enhance our common mission, getting more people involved as volunteers and raising awareness on the strategic value of volunteering, all while building key-partnerships to develop and execute successful initiatives. Thus, establishing this dynamic network advances our promise to deliver on key-asks being made by volunteering leadership organizations all over the world.
Learn More about GNVL.
IAVE's Leadership Network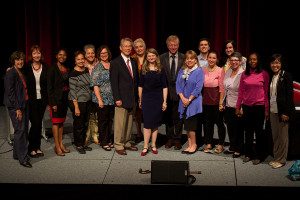 IAVE's Leadership Network is the volunteer backbone of IAVE, providing strategic leadership, membership development and support for implementation of our programs. Our board of directors includes Regional Representatives elected from within their regions and Constituency Representatives, representing global companies.
Learn More about the Leadership Network.